PoorWater's first music video - Existential Crisis. Great band, great sound, great video!
10 Years // Back From Ashes // Poorwater!
PoorWater, 10 Years and Back From Ashes will be performing at the Marquee Theatre October 15th, 2011, 6:30pm-9:30pm. This is an all ages shows, $15.00 in advance, $17.00 at the door. Tickets are available online, or you can head over to PoorWater's Facebook where you can request them, and have them hand delivered to you personally by a band member of PoorWater, or fill out their Advanced Ticket Form here: http://www.poorwatermusic.com/#!shows/vstc4=blank 
...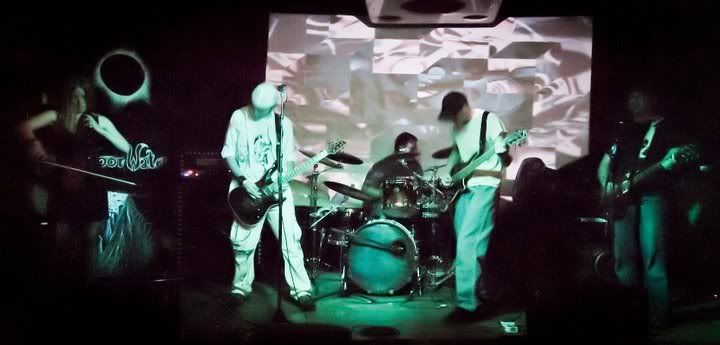 The members of PoorWater have used their diverse music experiences in rock and classical music to create their own unique form of dark-progressive rock. They strive to push the boundaries of music at all times to create a new sound in the Arizona music scene.
If you are into up and coming local progressive-rock bands in Mesa, Arizona, then this is the place for you! PoorWater is a prog-rock band that will show you what love for music is really all about. Come check them out at their Facebook page and listen to their music for free. Then,  if you enjoy the music, download their songs for free and "Like" them to keep up to date for shows and album information!  
 

Click the picture to head there now! Via Facebook

or check them out at these locations: